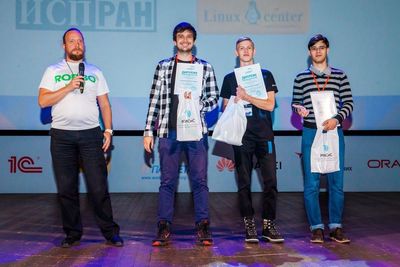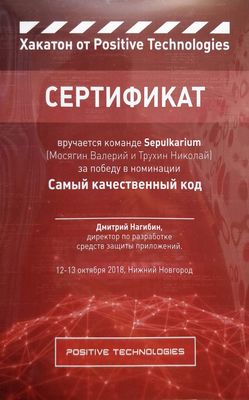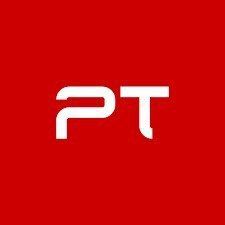 Won the award for "Highest Quality Code" and "The most important application security"
Positive Technologies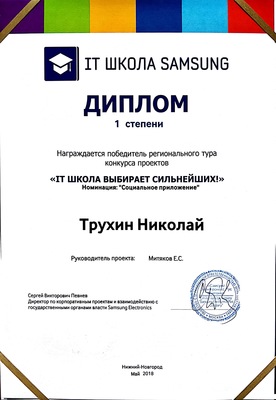 After completing the program IT School Samsung all students submitted their final projects. In my case it was Travel Quest – a mobile application for tourists, which turned out to be the best in its category.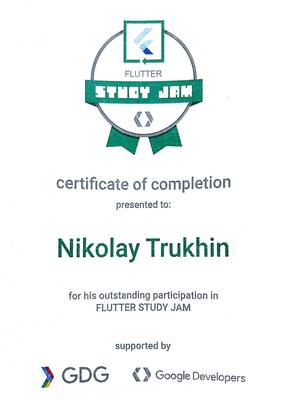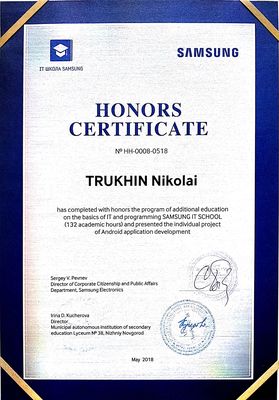 Certificate of Completion for Android development with honors. I got it after going through all the training stages Samsung IT School and passing all the tests an average of >80% correct answers.